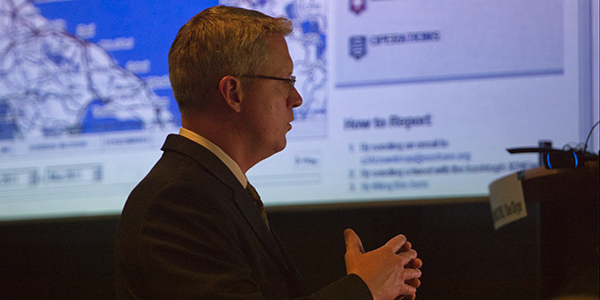 Dr. George Bressler, Adjunct Professor for the Graduate Program in Homeland Security at San Diego State University has been awarded the prestigious Federal 100 Award for his passion and continuing efforts to foster the information-flow and coordination of activities by the international crisis-response community.
The Federal 100 Awards celebrate industry, academia, and government leaders who have made significant contributions to how Information Technology (IT) is managed and used in the federal workplace. The annual black-tie affair pays tribute to hard working IT professionals who are helping to lay the foundation for our nation's progress and prosperity.
This year, several DHS employees were honored with Federal 100 awards, which are presented annually by Federal Computer Week and the 1105 Government Information Group. The winners were chosen by a panel of government and industry leaders, and include 23 people from the IT industry, two from state and local government, and 75 from the federal government.