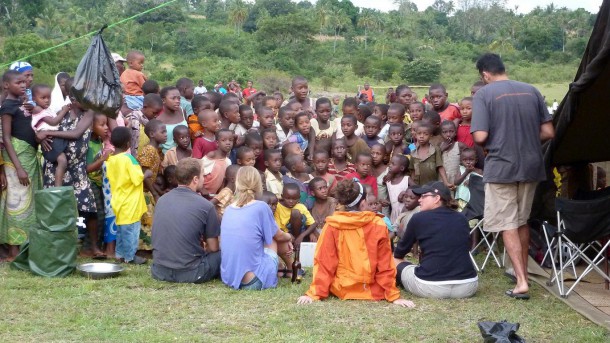 RP Flight Systems President and CEO Gene Robinson is on the ground in Tanzania Africa to provide unmanned aerial vehicle support and remote communications for The Foundation for Tomorrow's RIDEtz event. The RIDEtz event will pit a handful of extreme cyclists against a 400-mile trek across Tanzania.
RPFS efforts are being supported by the San Diego State University VizCenter and its UAV Project with communications equipment provided by Inmarsat and service provided by Hughes San Diego office.
Ongoing field reports, imagery and discussions about the technology in use to support this event will be posted in the Field notes, Imagery and Technology deployed sections of this site.
Visit the RIDEtz Tanzania website. »