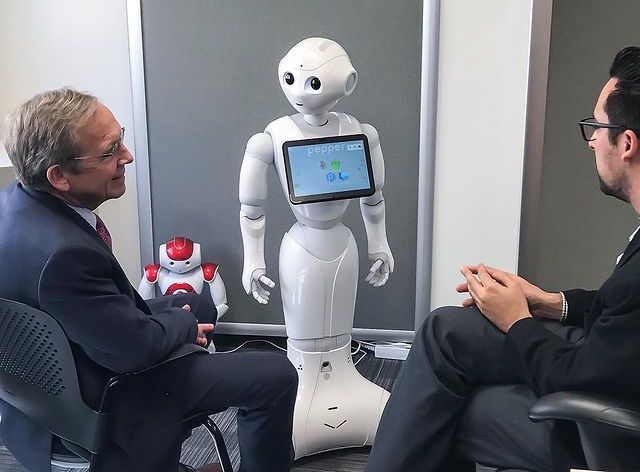 By Daniel Fry
The Management Information Systems (MIS) department in San Diego State University's Fowler College of Business recently became the recipient of $1.52 million in funding from the Science and Technology Directorate of the U.S. Department of Homeland Security (DHS).
In February 2020, the Science and Technology Directorate announced it would be awarding $36.5 million in grants over the next decade to an association of academic institutions and organizations to form the National Counterterrorism, Innovation, Technology and Education (NCITE) Center for Excellence for the creation and development of solutions to counterterrorism and related issues.
According to the DHS' Office of University Programs, the Centers of Excellence (COEs) are university-led consortia that work hand-in-hand with numerous DHS components, federal, state and local agencies as well as first responders to create critical solutions and technologies for the protection of the U.S. homeland.
COEs also assist in the development of security-related curricula and training which can be implemented in academic as well as professional settings. According to a recent Congressional report as covered by the U.S. Naval Institute, some of the potential applications for AI in national security could come in many forms such as machine learning algorithms designed to comb through aerial surveillance footage and identify hostile targets.
Semi-Autonomous and autonomous vehicles for use in border security or foreign conflicts have shown promise and continue to be an area of interest for the U.S. as well as other nations such as China and Russia. The threats that come from the cyberspace arena could be drastically reduced by utilizing AI-enabled tools that could observe broad trends in cyber-attacks and create a more comprehensive security response to those security risks.
The MIS department took part in a highly competitive and lengthy selection process which resulted in the SDSU Artificial Intelligence (AI) Lab, based in the MIS department, being selected to join the NCITE community and be awarded $1.1 million over the next 5 years as part of the DHS grant program.
The AI Lab, led by Dr. Aaron Elkins, will use the grant funds to research AI and augmented reality programs and the application of those programs to national and homeland security challenges. Along with this DHS funding, the AI Lab also received a number of other federal grants.
This federal funding focused more specifically on areas of research such as solutions to eliminating ransomware attacks with access control, development of environmental holograms to support maintenance activities in the U.S. Navy and creation of text mining methodology for evaluating Naval maintenance logs.
San Diego State University has been a long-time partner to many national security agencies and organizations and with this latest round of funding, SDSU has rededicated its considerable resources and expertise to aiding the DHS in creating and developing innovative solutions to the increasing threats to U.S. national security.
As a leader in advancing national security research, SDSU is proud to join with other similarly-focused universities such as Texas A&M, Arizona State University and the Stevens Institute of Technology to lead the fight against human trafficking, domestic and international terrorism, biological threats and much more.
For more information, please see the websites below.
SDSU Fowler College of Business Federal Grant Award
DHS Office of University Programs
DHS Centers of Excellence
U.S. Naval Institute Report on Artificial Intelligence and National Security