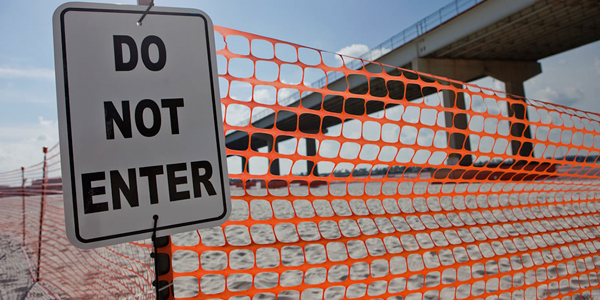 The SDSU Viz Lab will create real-time images of the Gulf Coast with the help of smartphones.
By Lorena Nava Ruggero
The April explosion of an oil rig has spilled millions of gallons of oil in the Gulf of Mexico, threatened miles of shoreline and cost millions of dollars in lost revenue and clean-up efforts.
But, what can one person do to help stymie this ecological disaster in the making?
Plenty, thanks to the work of the SDSU Immersive Visualization Center and Crisis Commons, a community of tech-savvy crisis response organizations and individuals. Together, the group has organized a national effort to put the power of real-time data collection into the hands of everyday citizens.
Coming together in crisis
"We're part of a whole group of hundreds to thousands of different people called Crisis Commons," said Eric Frost, co-director of the Immersive Visualization Center, also known as the Viz Lab.
"Crisis Commons is a functioning open-source community of people that get together in a crisis to try to see what kind of informational technology can be used to help."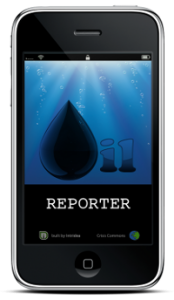 Crisis Commons recently released Oil Reporter, a free cellphone application that helps crowd-source real-time data and imagery of the spill along the coast. The "app" is available for downloading at CrisisCommons.org.
With the app, volunteers will be able to use their smartphones to take photos of beaches, pinpoint locations using the phone's global positioning system (GPS) and then wirelessly send it back to the Viz Lab, where staff members will update the larger map on the lab's servers.
"We are the major server in the middle," Frost said. "So we're where all these pictures are coming. We could easily get tens of thousands to hundreds of thousands of pictures.
"The overall effort— in a very general way—is to see what citizens can do to help … because all of this impacts everybody."
Before and after imaging
To provide a base image of the coast before the oil hits, an ultralight aircraft from Near Earth Observations Ltd. was hired by the Viz Lab to fly over and take about 10,000 images of the Gulf Coast shoreline on May 7. The thousands of photos will then be pieced together and hosted by the lab.
"When disasters like this take place, it often is the norm that what exactly happened isn't known," said Frost, a geologist who specializes in imaging and once worked in the oil industry.
"And clearly, this was something that was extraordinarily unexpected—things were way outside the normal of things that take place."
Data for all
While the data will no doubt help provide decision-makers with valuable information needed to help solve this crisis, it will also feed the public's need for more information.
"People's appetite for information is absolutely dramatically more, as is their understanding for how you would go get it," Frost said.
"So it isn't just 'oh, I want information.' One way you could get it is to take a cellphone picture and put all those together. People really see that you can do that."